Bethany Lee is a stone carver residing in Washington, DC. Click here to see her recent carving projects.
Check out her blog post on October 2023's study trip to Italy!
Check out the Stone Carvers Guild Podcast (Which Bethany Co-Hosts)!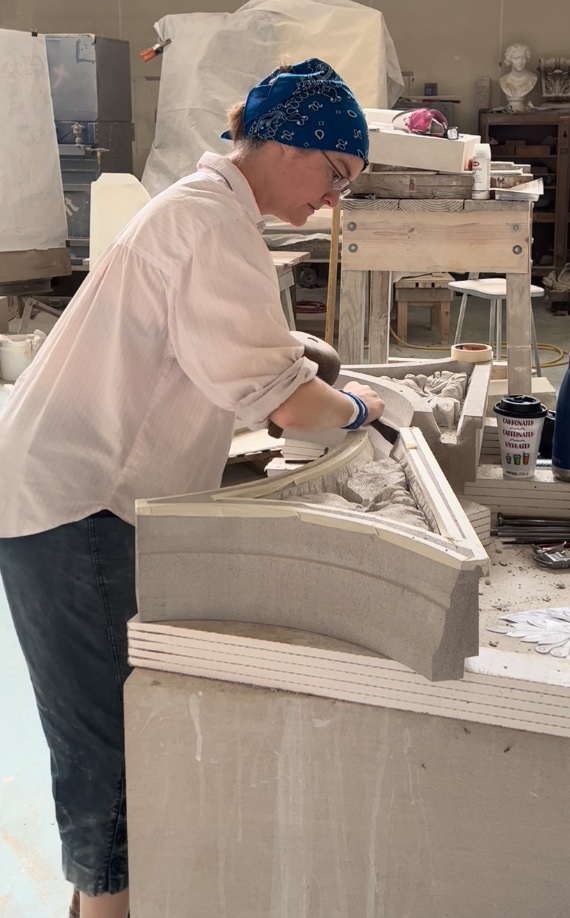 Check her blog and STAY UP TO DATE ON WHAT BETHANY IS UP TO BY signing up for her email list. She sends out a newsletter every month or two with information on new work, shows, workshops, and events.
ATTEND A STONE CARVING CLASS AT HER STUDIO, "THE CAVE," in the Gateway Arts District in Brentwood, MD on Tuesday nights from 6-8:30PM. Cost is $40 per class. Contact Bethany to RSVP and for location and other information. *Stone carving classes are on hiatus until Bethany returns from her current out-of-town job, the week of August 28th.*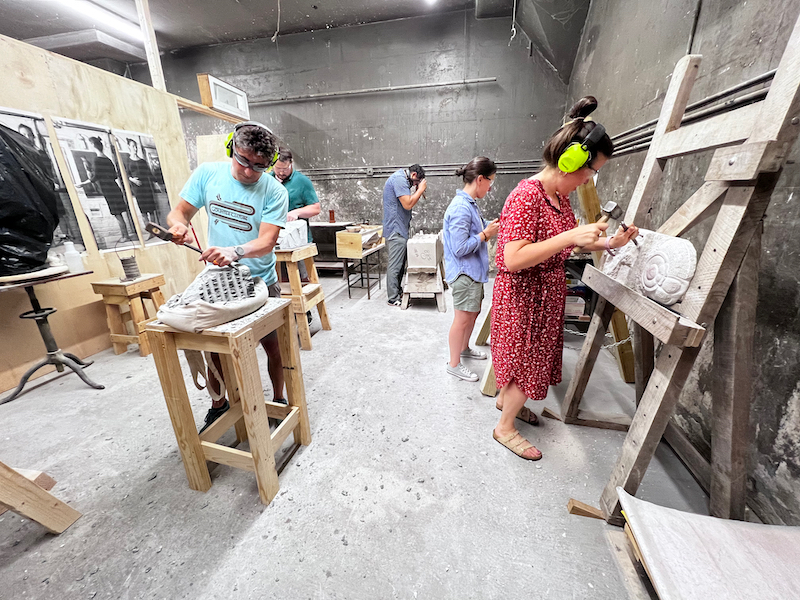 Bethany works primarily on commission and is available for stone carving, clay modeling, and the occasional oil painting job. Please contact her for a quotation on your project!