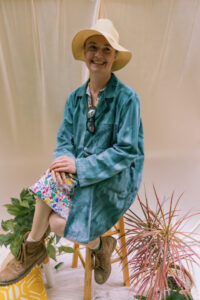 Born and raised in Minnesota, Bethany is a sculptor, working primarily in stone, for whom drawing and painting form an integral part of her creative process. She holds a BA in sculpture ('03) from the University of Dallas, and she is a 2019 graduate from the drawing and painting program at the Florence Academy of Art (Jersey City location). 
Bethany currently resides in Washington, DC and maintains a studio in the Gateway Arts District in Brentwood, MD where she works on commissions in stone and cast materials as well as teaches stone carving classes.
It is of note that the artist has enjoyed the unmerited support and generosity of her family – support without which her artistic endeavors would not be possible.
When not in the studio, Bethany can often be found entertaining her nieces and nephew, reading at a local coffee shop, or wandering around in the woods somewhere in the Blueridge Mountains.