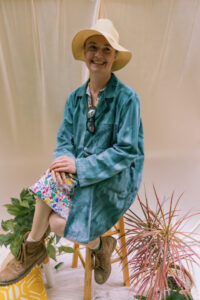 Born and raised in Minnesota, Bethany is a sculptor for whom painting is an integral part of her creative process. She holds a BA in sculpture ('03) from the University of Dallas, and she is a 2019 graduate from the drawing and painting program at the Florence Academy of Art (Jersey City location). 
Bethany currently resides in Washington, DC where she can be found plein air painting around Rock Creek Park or demolishing blocks of stone in her basement studio.
It is of note that the artist has enjoyed the unmerited support and generosity of her family – support without which her artistic endeavors would not be possible.
When not in the studio, Bethany can often be found in the alley, entertaining her neices and nephew, on the front porch with her guitar, consuming some work of fiction, wandering around Rock Creek Park, or haunting St. Mary's in Chinatown.