Today, I painted in the horticultural garden near my AirBnB and visited sculptor Octovio Palomino at Gecko Art Studio. The garden had apartments overlooking it. I stood under a tree and painted, attracted by the roofline and the planes of the buildings.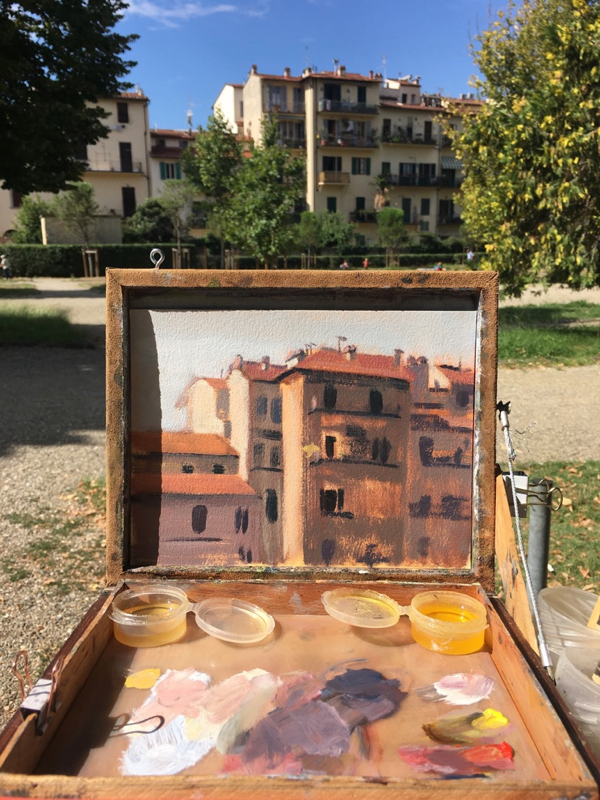 There was an outdoor cafe in the garden and people walking and pushing babies in strollers.
In the afternoon, I went to Gecko Art Studio, a 45 minute walk from my lodgings. I hadn't figured out how to use the bus yet, so I trekked in the noontime heat south and across the Arno. Octavio welcomed me into the cool shelter of the studio which stands on a side street off of Piazza Gavinana. The studio consists of a gallery, teaching area, downstairs work area and office/lounge plus another apartment upstairs that serves as a painting studio and guest quarters. Out back is a garden with a rose bush and resident turtle.
Speaking of turtles, one of the first things we talked about was that Octavio and his wife Rosanna taught children at, at one point, and they used live animals as "models." In the studio, there are several examples of their animal work including a chihuahua, turtle, ferret, lizard, and others. They keep, as pets, two birds, a lizard, and a turtle. Similarly to the Florence Studio which I visited yesterday, the presence of the animals provides an element of fun and an opportunity to relax for the artists.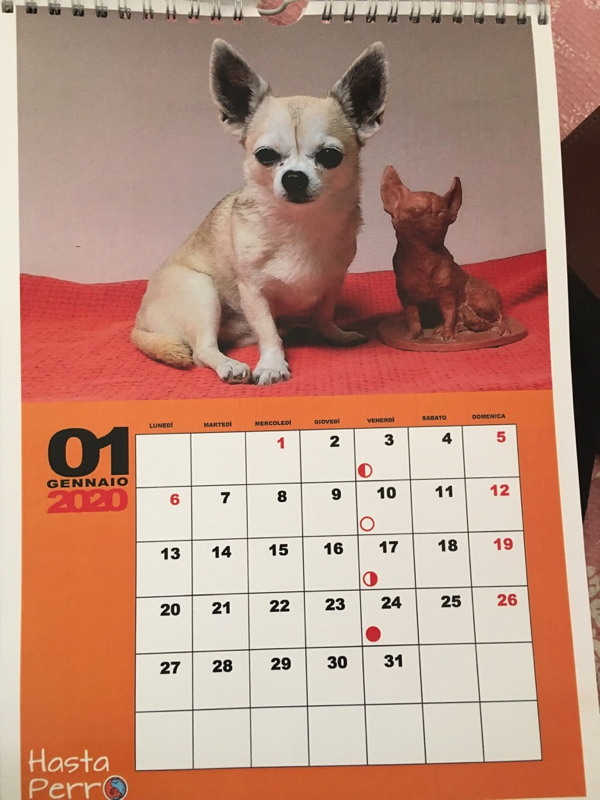 I didn't get to see Octavio work, but the studio seems like an intense place. Octavio graduated two years ago from the Florence Academy. He executes commissions – mostly portraiture, works on his own projects, teaches (both in person and on-line). The couple also run their gallery and host a variety of workshops.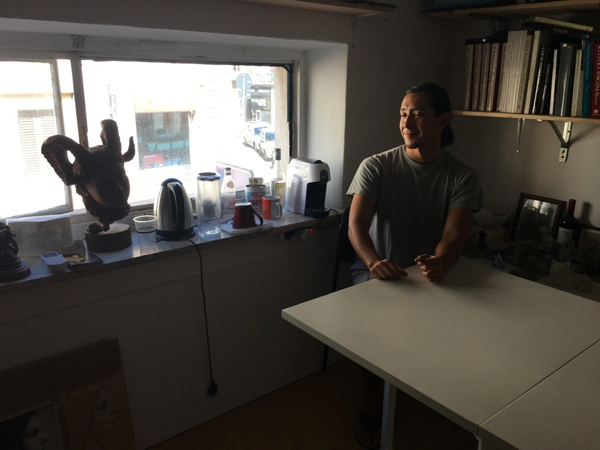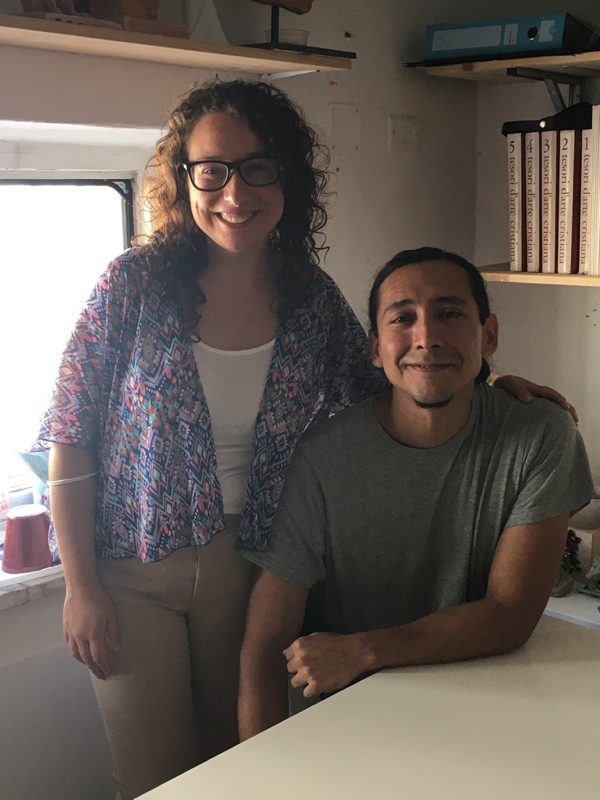 When I asked Octavio what his focus was, what most interested him as far as his own work was concerned, he showed me a master copy on which he was working of the Euphrates river god from a fountain by Giamboulogne. He also showed me a book on Peruvian sculptor Edilberto Merida Rodriguez. Octavio explained that he is interested in the expressive potential of the human figure as well in the traditional Peruvian expressions of the the figure. For example, the hands in the Merida sculpture below are large and strong, still in a realistic style, but expressing something in their exaggerated characteristics.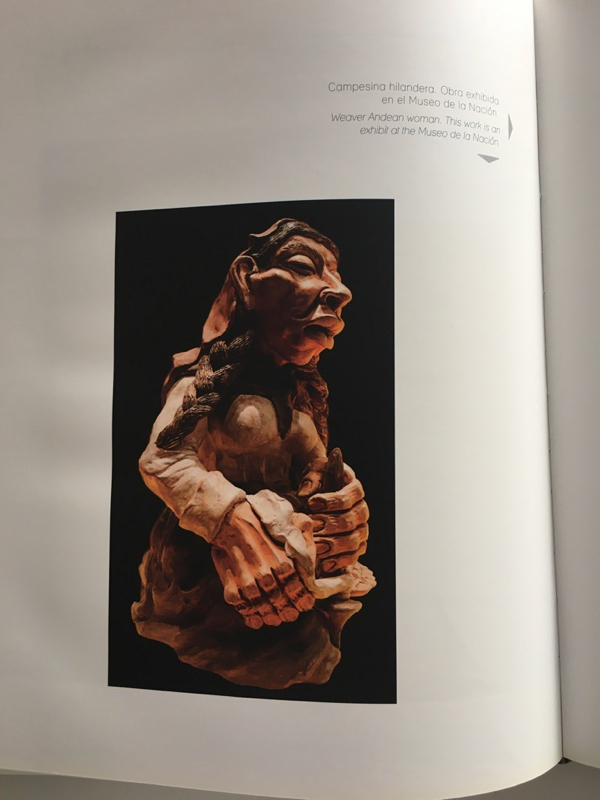 But, Octavio is still very much rooted in the rigorous academic tradition of realist human figure sculpture. His studio displays a number of examples of straight forward figure, portrait, and anatomical studies.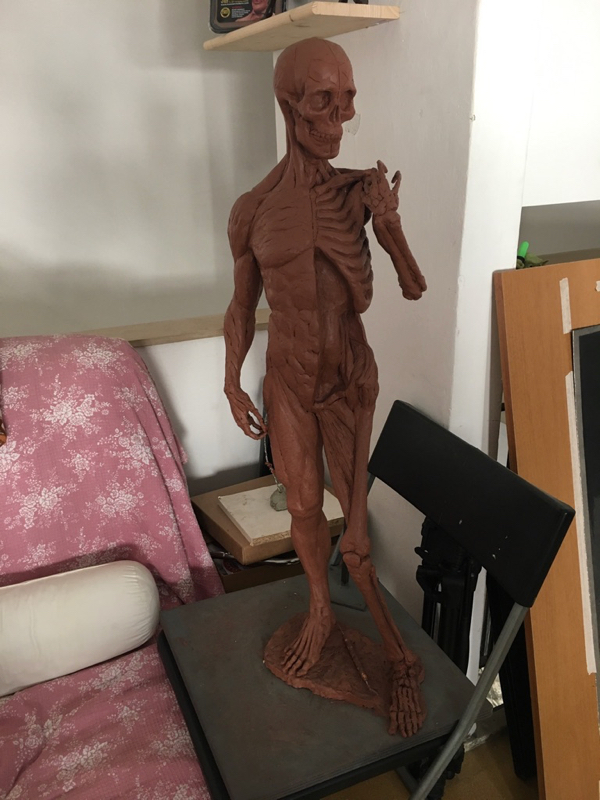 Octavio and Rosanna were very hospitable. We sat and talked for awhile in their garden behind the studio and gave me espresso and vino cotto (made by Rosanna's brother) to drink. The atmosphere of the studio is orderly and one has the sense that it must be a pretty intense place to work. But, it's also a place that is beautiful and facilitates leisure. I left uplifted and excited about the possibility of studying there as well as seeing the directions in which this vibrant studio will go!