This project was created for a residence in Pennsylvania. The patron lived, previously, in DC, and their friend, artist Nick Santoro, had found this stone in Rock Creek Park. The patron commissioned this carving as a tribute to their friend.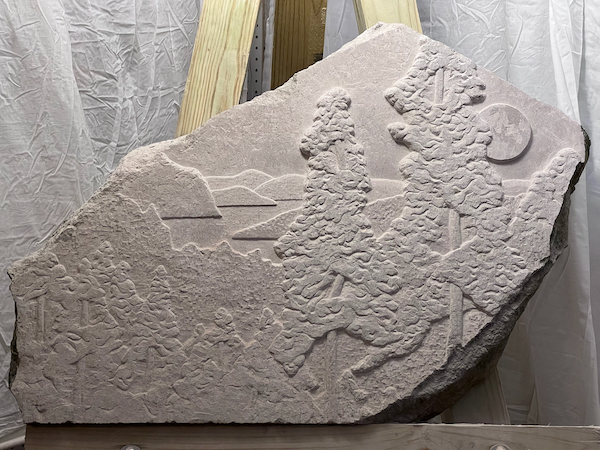 The Blank Stone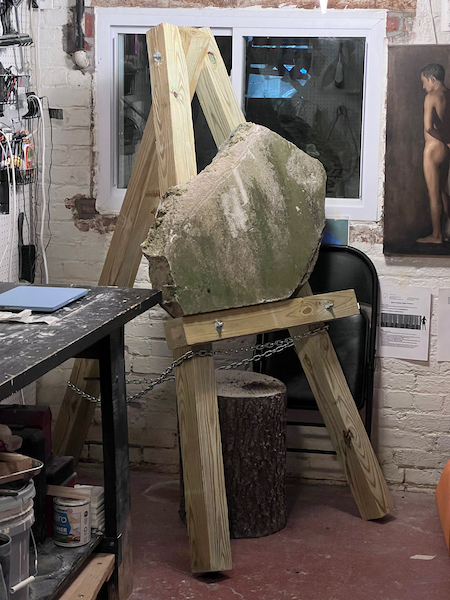 Preparatory Drawing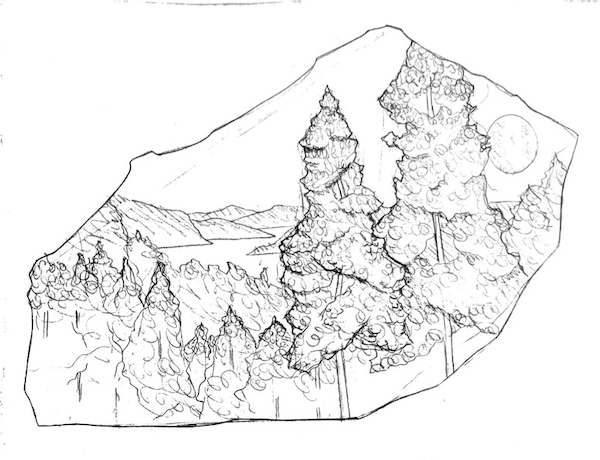 Clay Sketch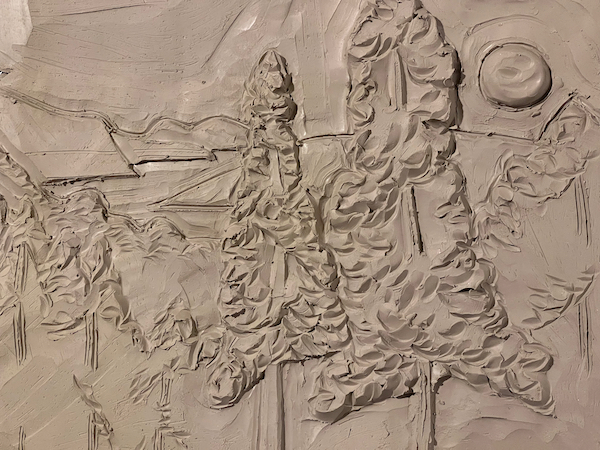 Getting Started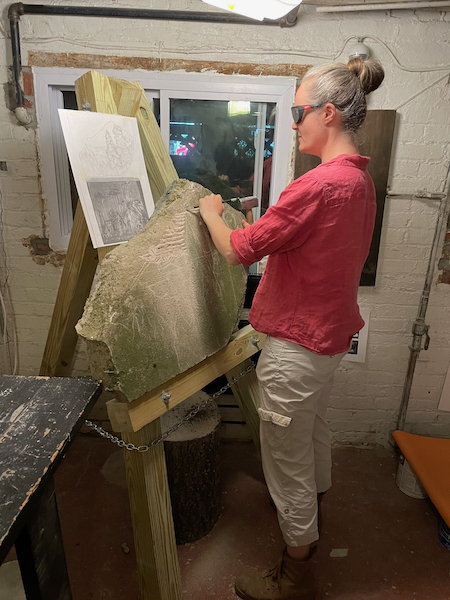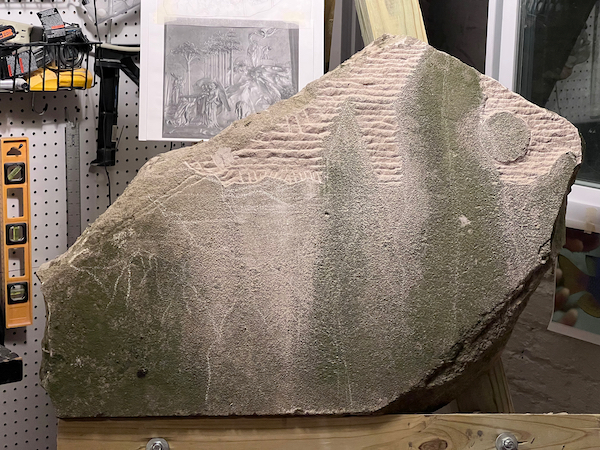 Defining the Big Shapes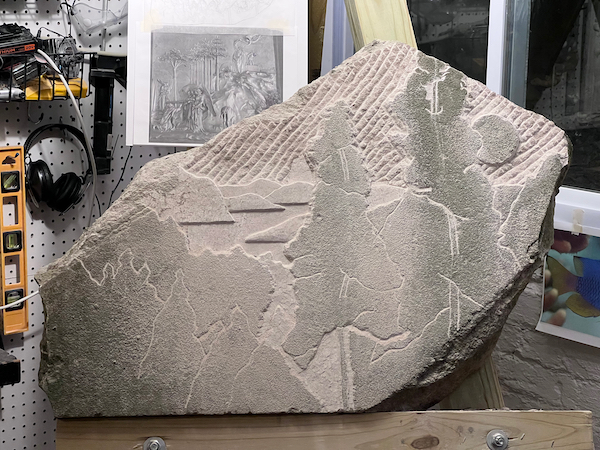 Adding Texture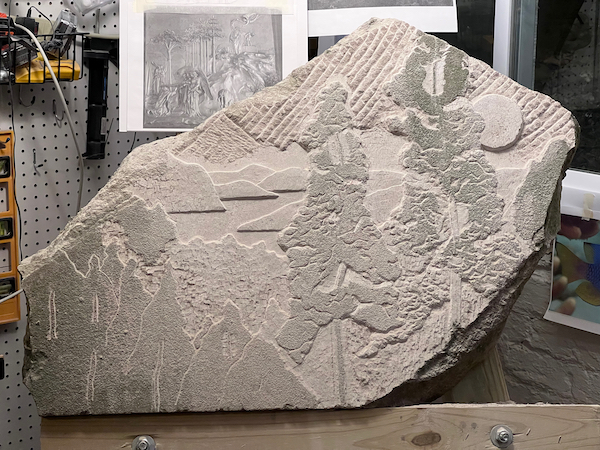 Adding Detail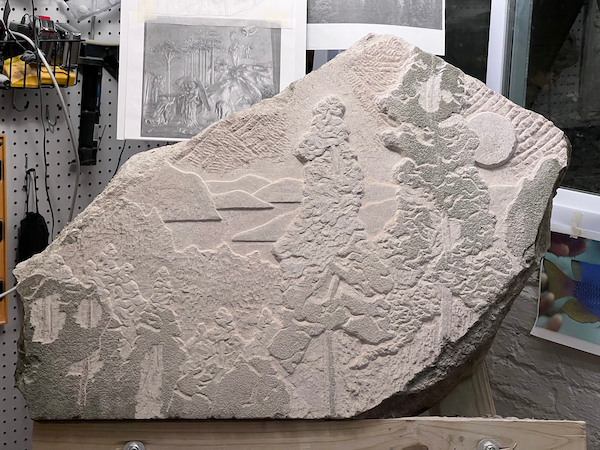 Refining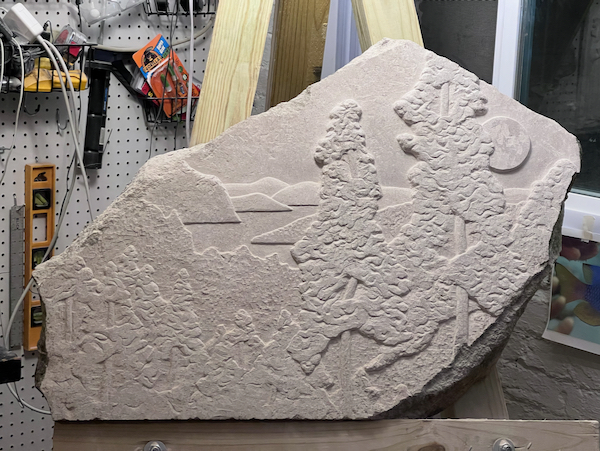 And, ready for delivery.