This project is a limestone, 1/2 life sized Madonna and Child for a Rachel garden for a church in Texas. Below is small preparatory maquette.

After interviewing a few different human figure models, I hired this model whose name is, incidentally, Rachel. Most of the sculpting of the full-sized clay model for the statue will be executed in 2-3 hour sessions with Rachel. She stands on a rotating platform which turns to show all angles. For now, we are using a baby doll, but we will be doing a photoshoot with a real-life baby and then use those photos for reference.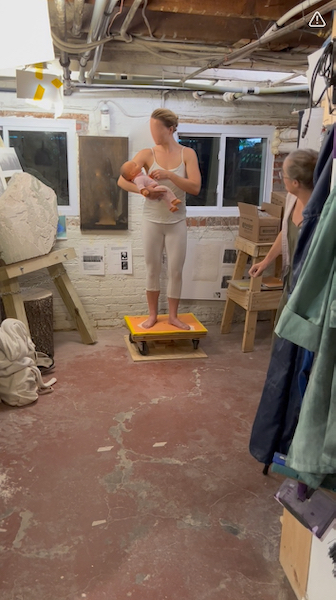 The clay modeling process starts with a wire armature over which is placed the clay.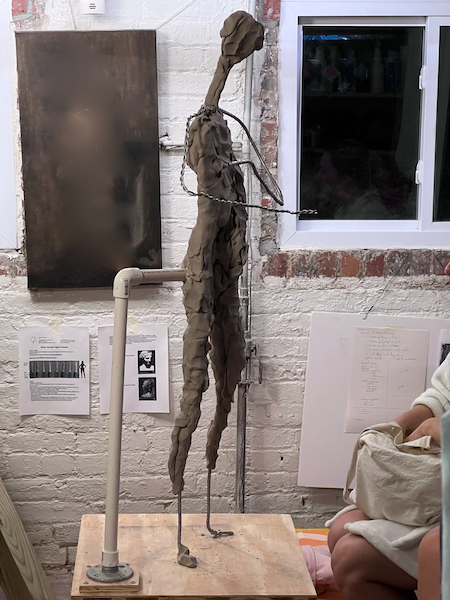 After several sessions, the model begins to resemble the subject. In this photo, I am working from a large printout of photo references which I have taken of Rachel.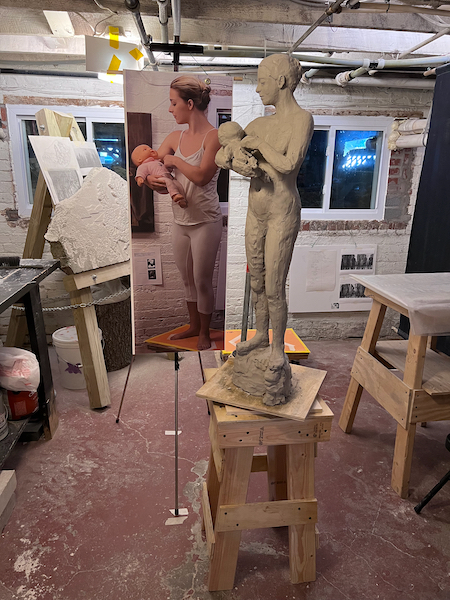 The next steps will be to do a photoshoot with a live baby model (which I believe I have found!) and to make the tunic, mantel, and veil with with Our Lady will be draped.