What Goin' On in the Kitchen
My mother recently reminded me that I haven't posted in awhile. Being that she undoubtedly represents about 50% of my readership, I thought I should respond to her complaint.
So, here's what's cooking: After a period of about 3.5 seconds of recovery time from the whirlwind of putting on my show and going to school full time, I continued to go to school and to work on new projects.
School has been very exciting. Half way through my drawing and painting program at the Florence Academy, I had yet to pick up a paint brush. Well, A few weeks ago, I finished my final cast drawing. Here it is: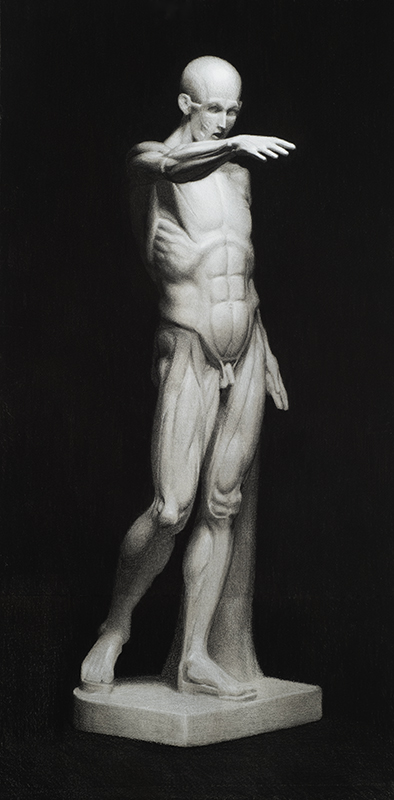 The drawing is of a plaster cast copy of Houdon's sculpture of a flayed man which he made in preparation for a sculpture of John the Baptist.
The particular technical challenge of this piece was to incorporate the many small forms of the muscles into the large shape of the whole while maintaining the light effect of the whole. Also, this was the first drawing in which I was able to progress far enough in the  process to have time to work on developing focal points and areas of greater and lesser resolution in order to lead the viewer's eye through the composition.
Now, I get to start painting. Here's the block-in of my first painting project. Everyone starts with a cast painting of a feature (ear, nose, eye, mouth, or hand).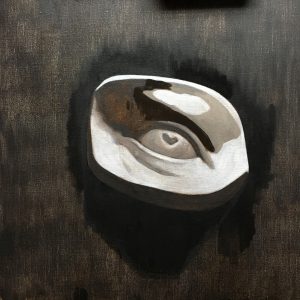 In other news, I'm doing some applied art projects. A few weeks ago, I finished a fabric design for the Sheriff Collection.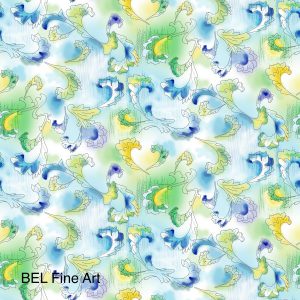 And, I'm also also working on my architectural illustration portfolio – no decent pictures of that yet.
And, of course, their's the plein air painting. Here's the underpainting of my lastest. Lovely Jersey City. See the smokestacks in the background? I'm planning on doing several some oil sketches of my 'hood over the next few months.