When last I left you, I had just learned blacksmithing in a little town in northern Italy. Today, I write you from my parents' house in Eagan, MN. Since then, I've been through Florence, Rome, and New York City. So, now I'm home… sort of.
Before leaving Frassinoro, I taught a second landscape painting class for the Academia del Archipendolo. We painted at Dario Tazzioli's studio. Gorgeous view. Great students.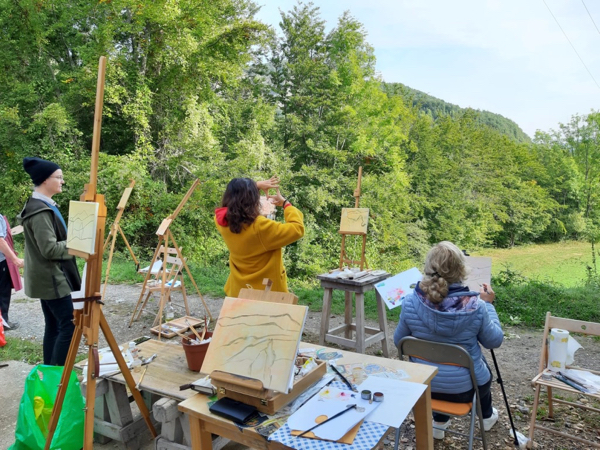 In Florence, I visited the Florence Academy of Art's sculpture program.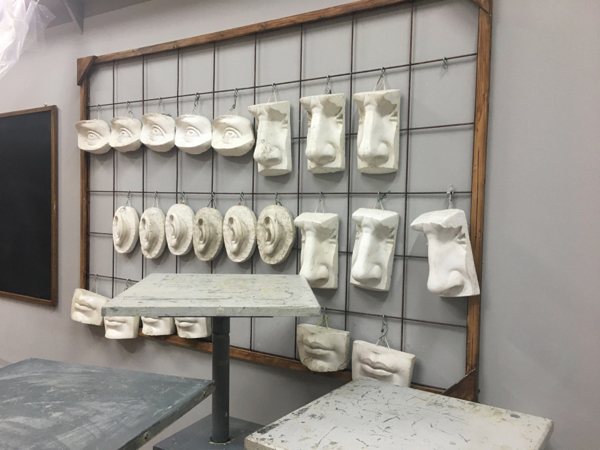 After running around Florence, freaking out about getting the right kind of Covid test at the right time in order to get back into the US, I got on a train for Rome and had the chance to check out the Borghese Gardens before hopping on a flight to New York City.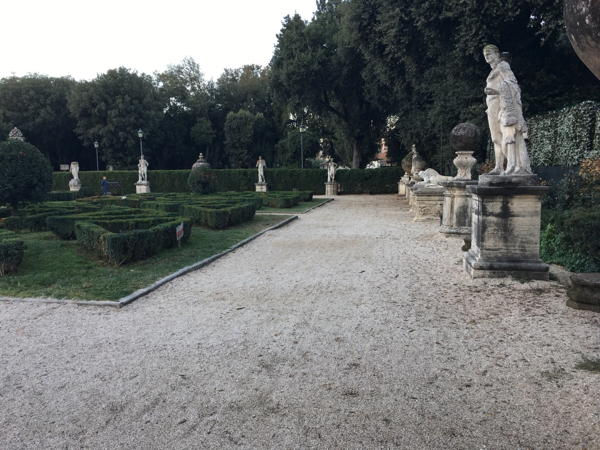 I had one day in New York and got in one painting.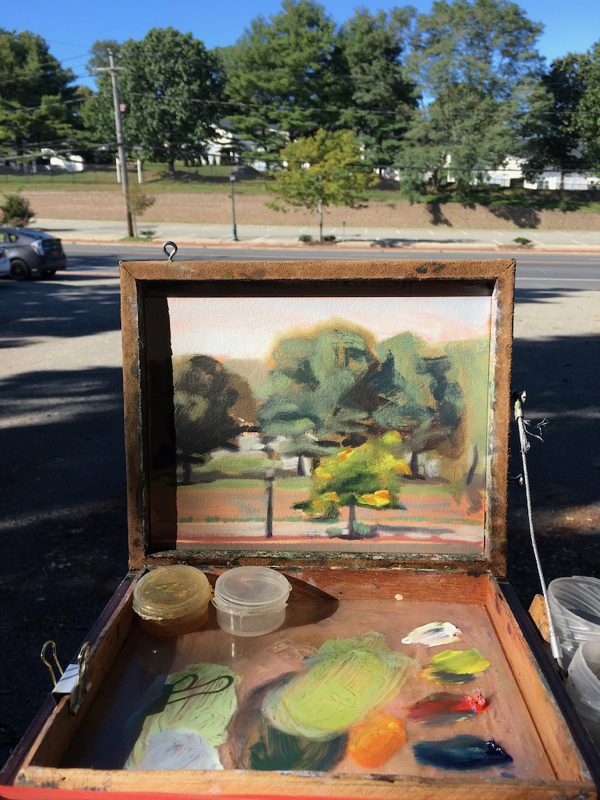 Then, I got on another flight to MN to spend some time with my parents.
In DC, our neighborhood (Mount Pleasant) has a number of musicians and artists. During the recent Covid lockdown, we started doing art and music events together outside, first on our front porches and later in local public areas. The musician and community organizer Frank Agbro was mainly responsible for this movement. I thought it would be a lot of fun to try the concept in MN. My parents hosted in their front yard, and we invited my friends and theirs and some neighbors. Steve Kautzman of The Brothers Kautzman ran the open mic. It was a good turn out, and I think everyone had fun! I think we'll try it again next time I'm in town.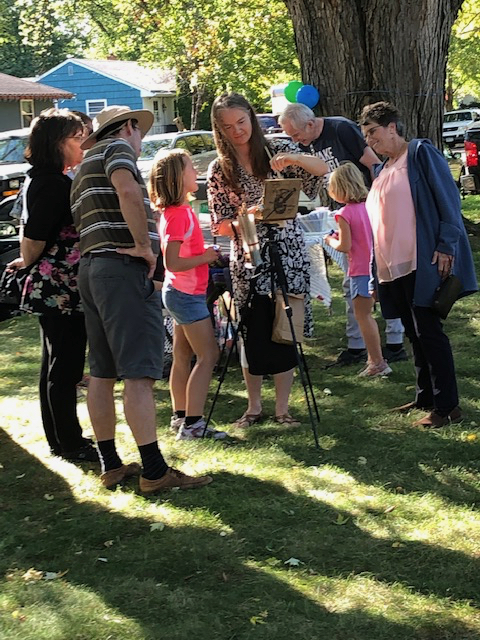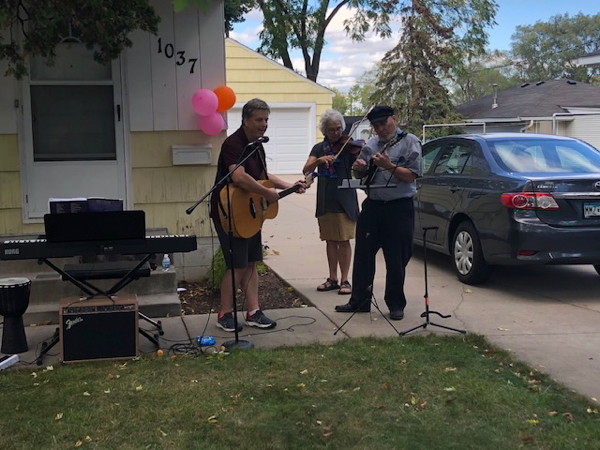 Since then, I've just been trying to get my head on straight post-Italy trip. Only one painting – in the cemetery. My mom and I went to visit the graves of my grandparents and great-grandparents at Lakewood Cemetery in Minneapolis. Cemeteries have been a bit of a theme on this trip. And, if you think about it, there's really no more fitting location for meaningful, beautiful statuary.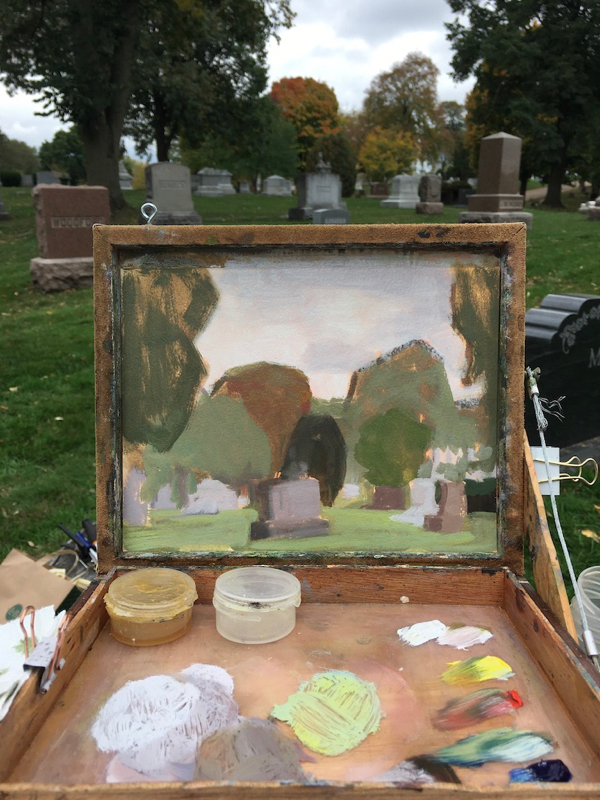 So, now I'm basically done traveling for the moment. I have one family gathering in Ohio next week, and then I'll be headed back to DC. I've gathered a lot of information on clay modeling and stone carving education options. Now I need to decide what to do with it.
More to come.