Comparing Original Carvings at Westminster with Illustrations in Pugin's Gothic Ornament
This past week, I was in London, visiting my brother, while on my way to Italy for continuing sculpture education. For fun, I made a trip to Westminster Abbey, not to visit all the famous tombs, but to geek out about carving.
There is a famous book called Pugin's Gothic Ornament that was compiled in the early 1800's and consists of a series of hand-drawn illustrations of carvings from various medieval churches in northern Europe. The book was influential in bringing about the neo-gothic movement in architecture, and it remains a resource for traditional carvers today. I have used the images in this book as a tool for learning ornamental carving, and every carving studio I have visited has a copy.
So, I decided to take a trip to Westminster and to see if I could find the original carvings from which the illustrations were drawn. Here are the four pages from Pugin's Gothic Ornament that contain illustrations from Westminster.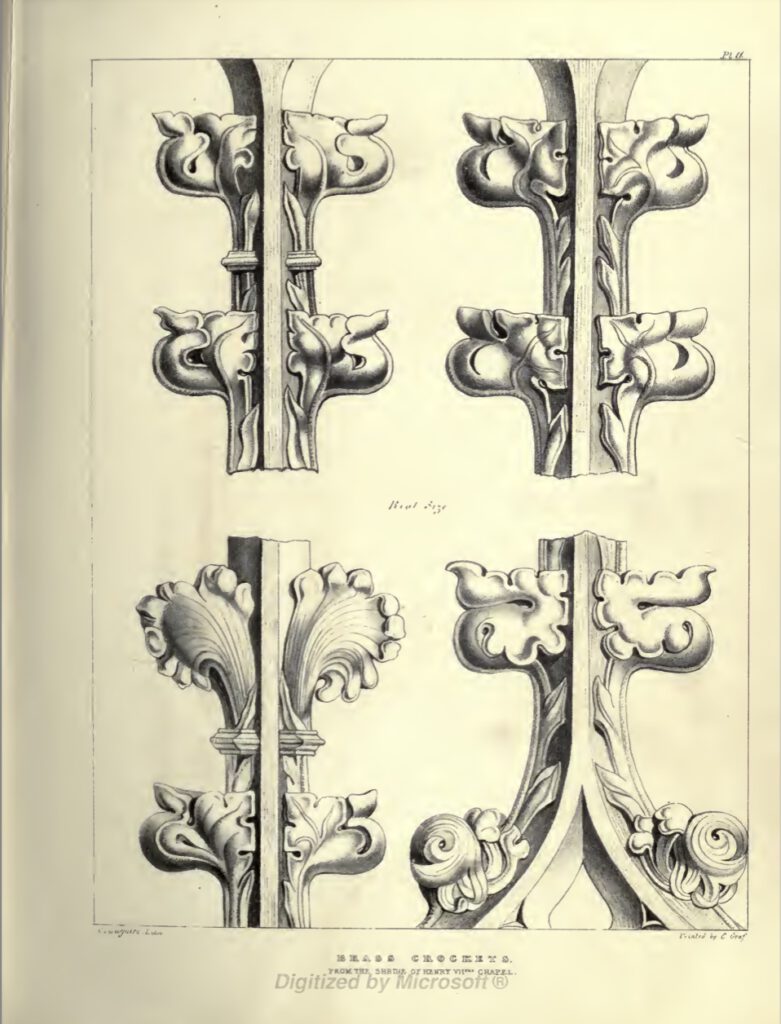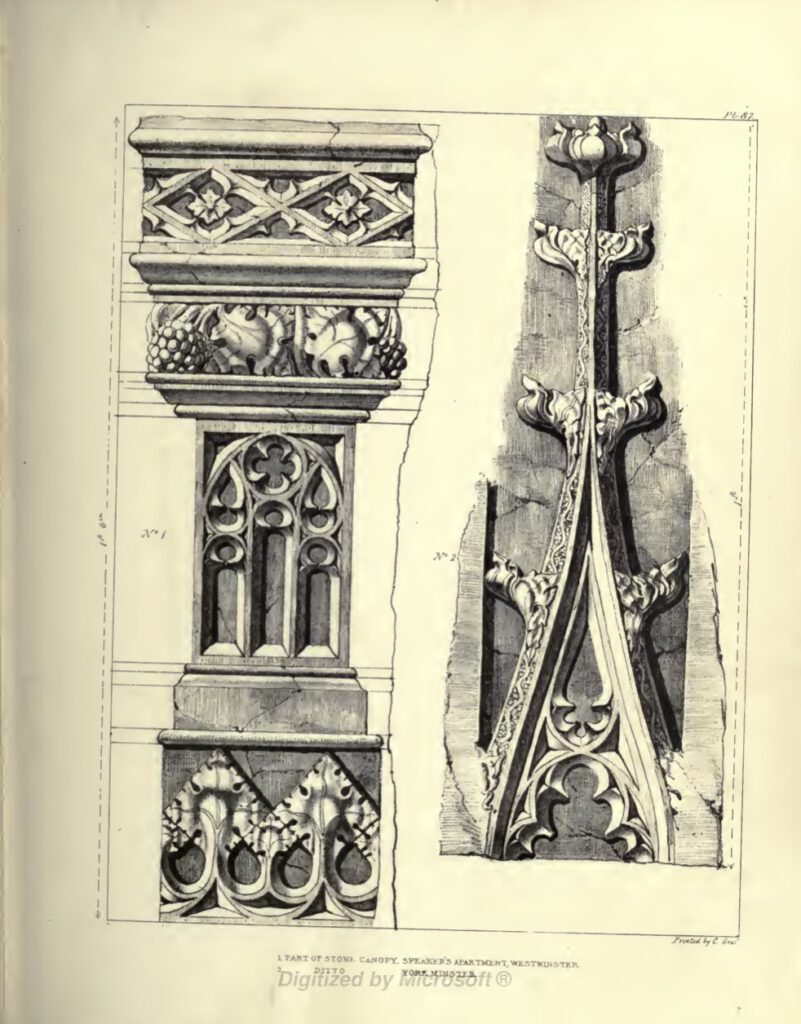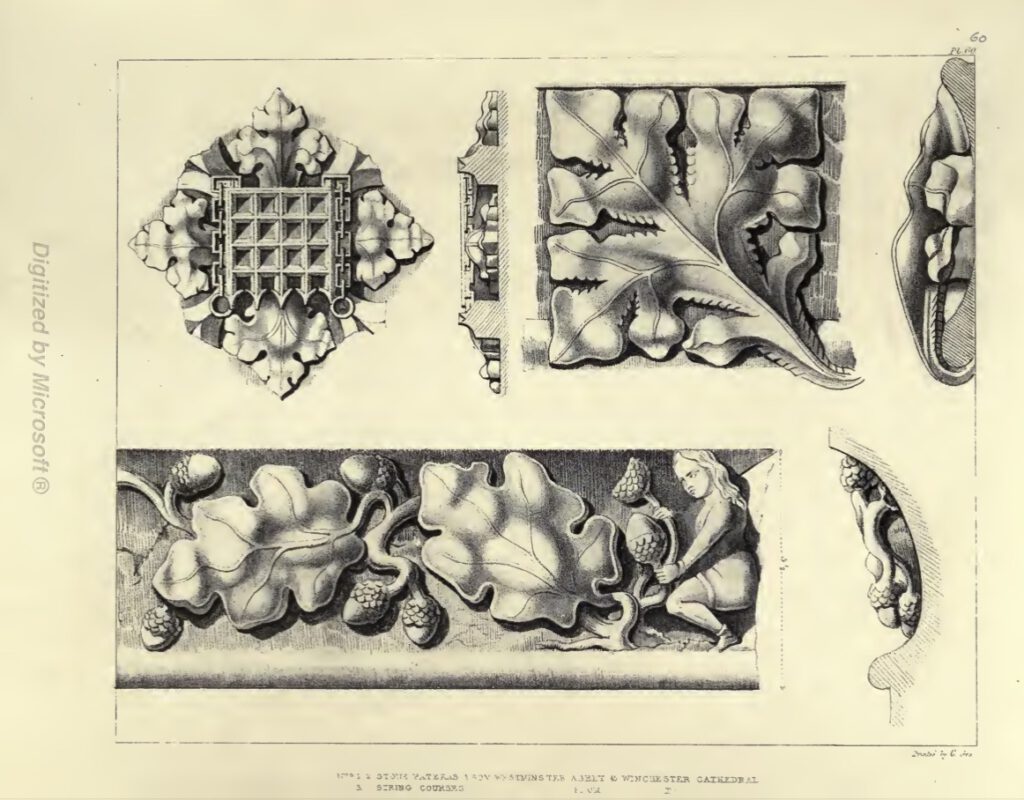 I do not think that I was successful in locating the exact carvings from which the illustrations were draw, but I did find some similar carvings and some just plain interesting carvings.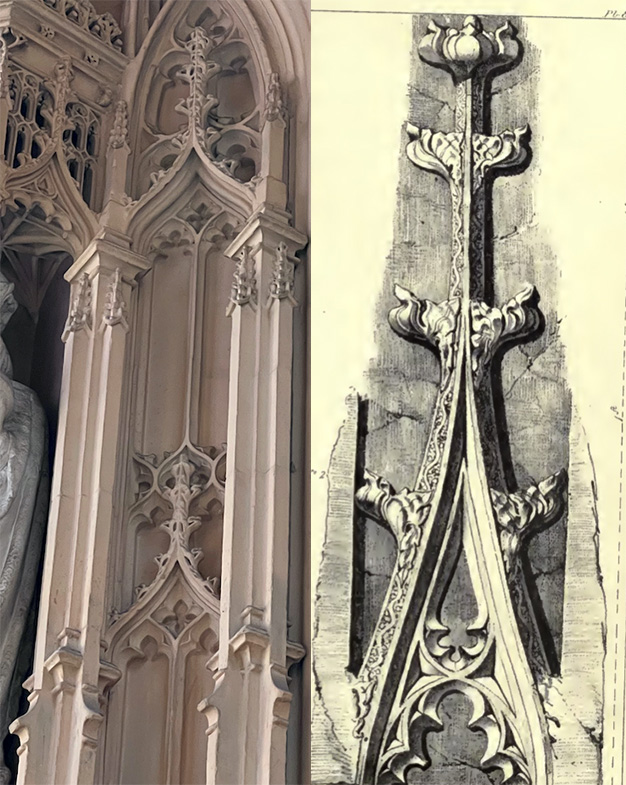 These two following are of similar design but in a different layout. Leaves and Grapes and Leaves and Acorns.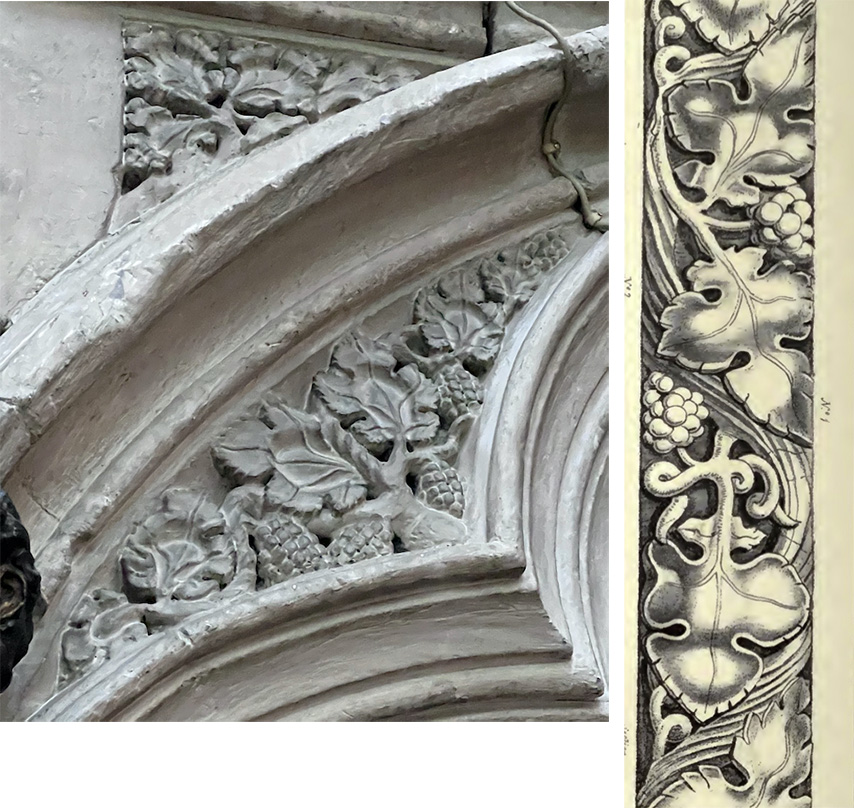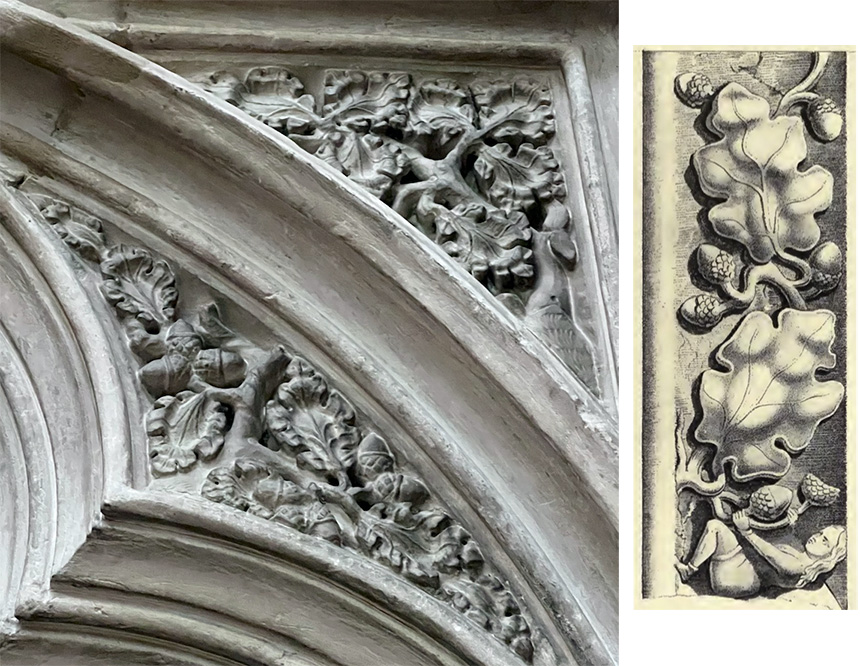 This following image shows different designs but in a similar layout.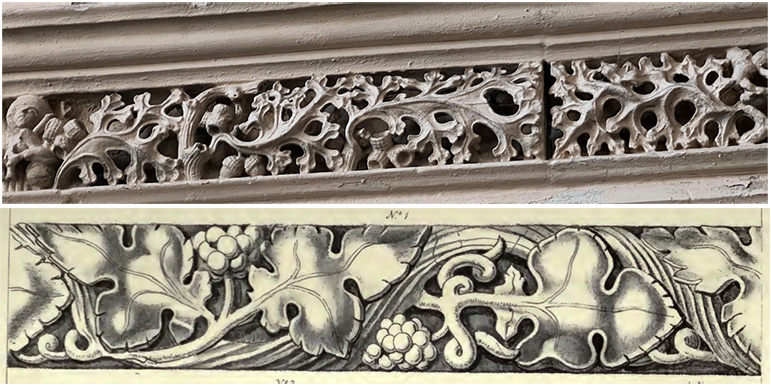 And, below is not quite the same design, but similar motif of a single leaf.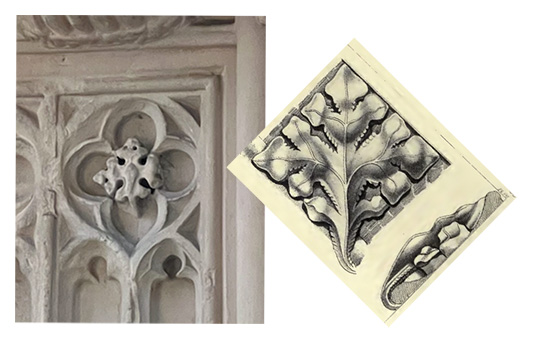 Here are a few pictures of things that are just plain fun.
Some beasties…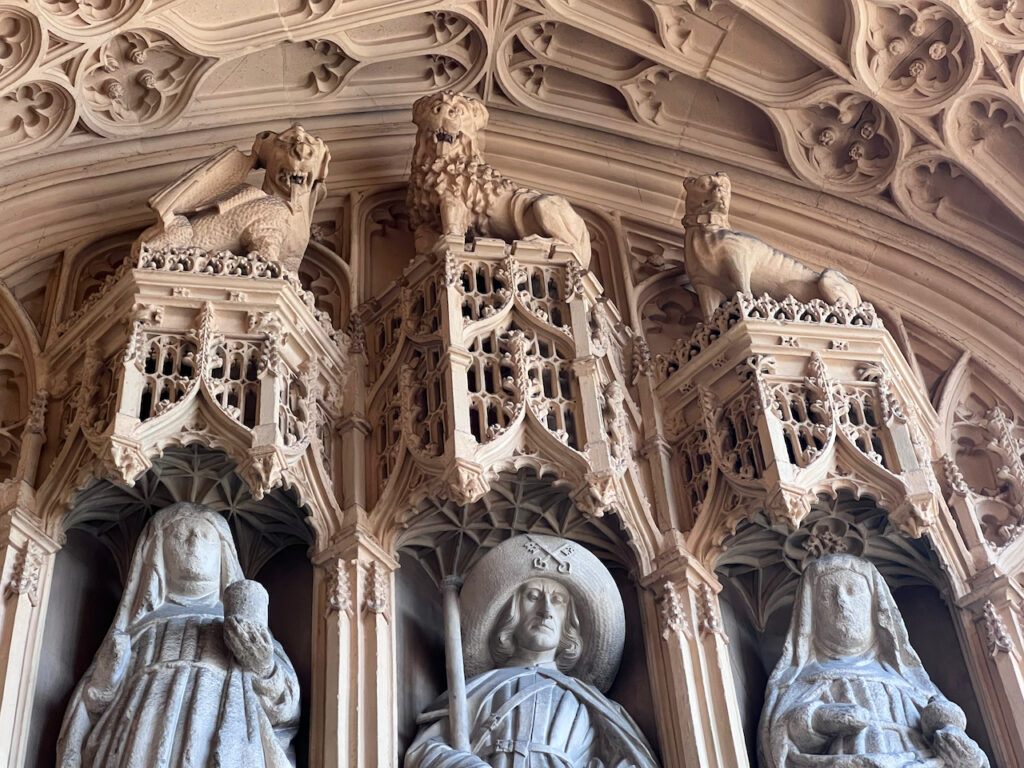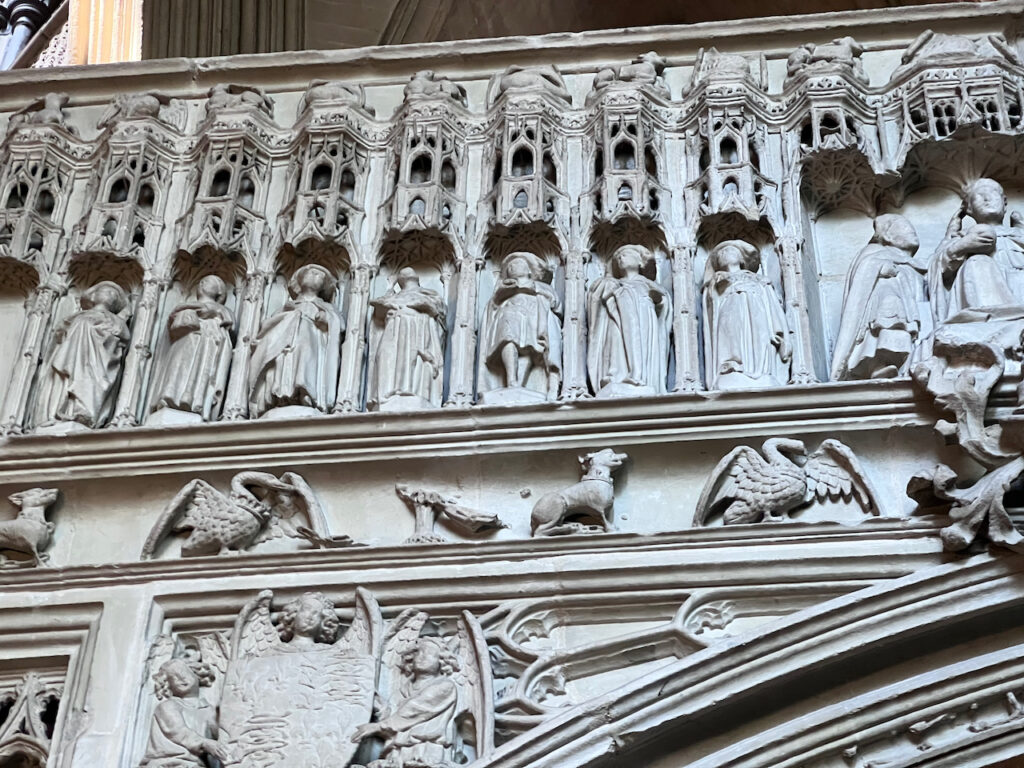 A crazy ceiling.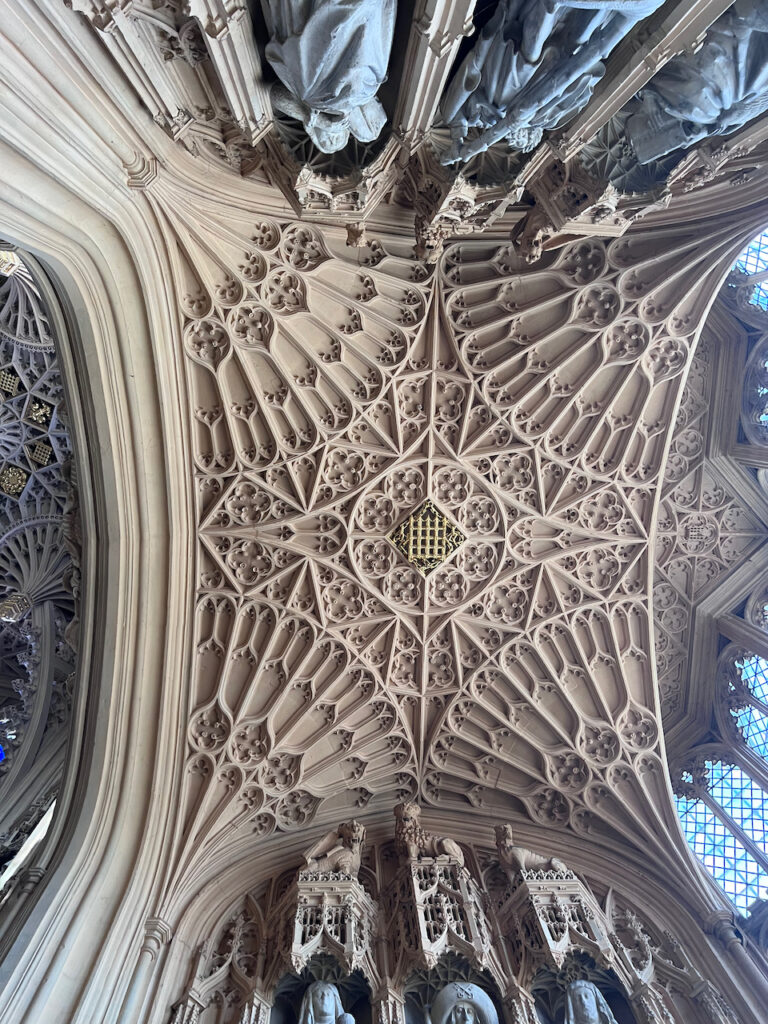 Some neat capitals.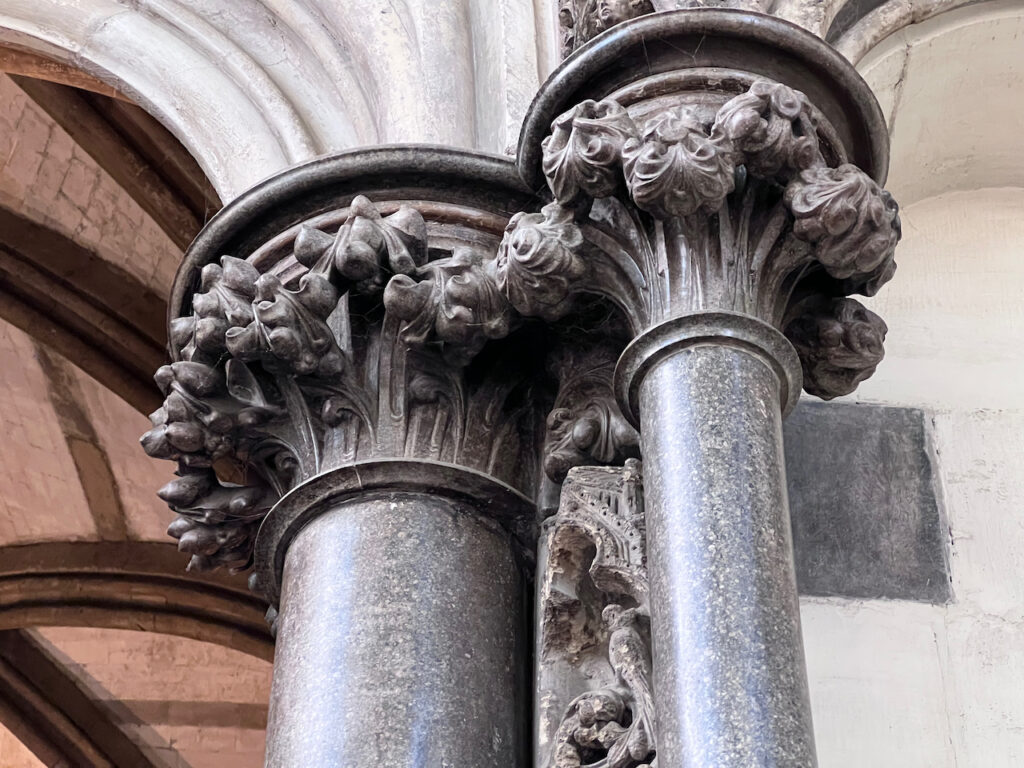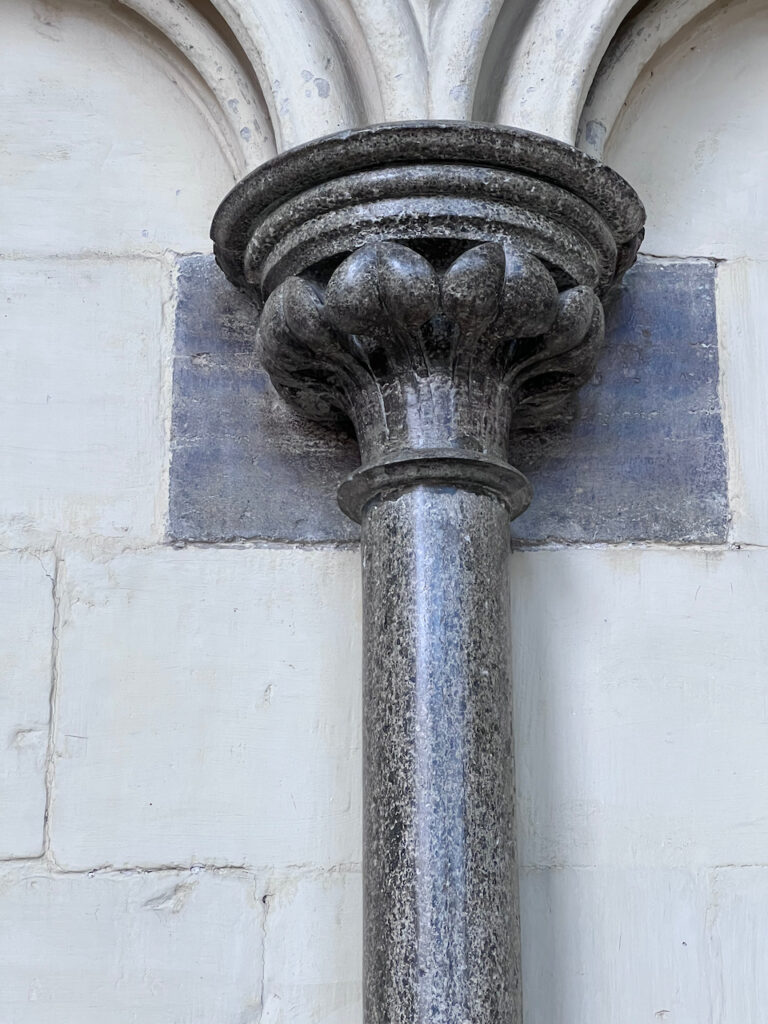 A cool ornament at a vault crossing with a dragon-eating-his-tail motif.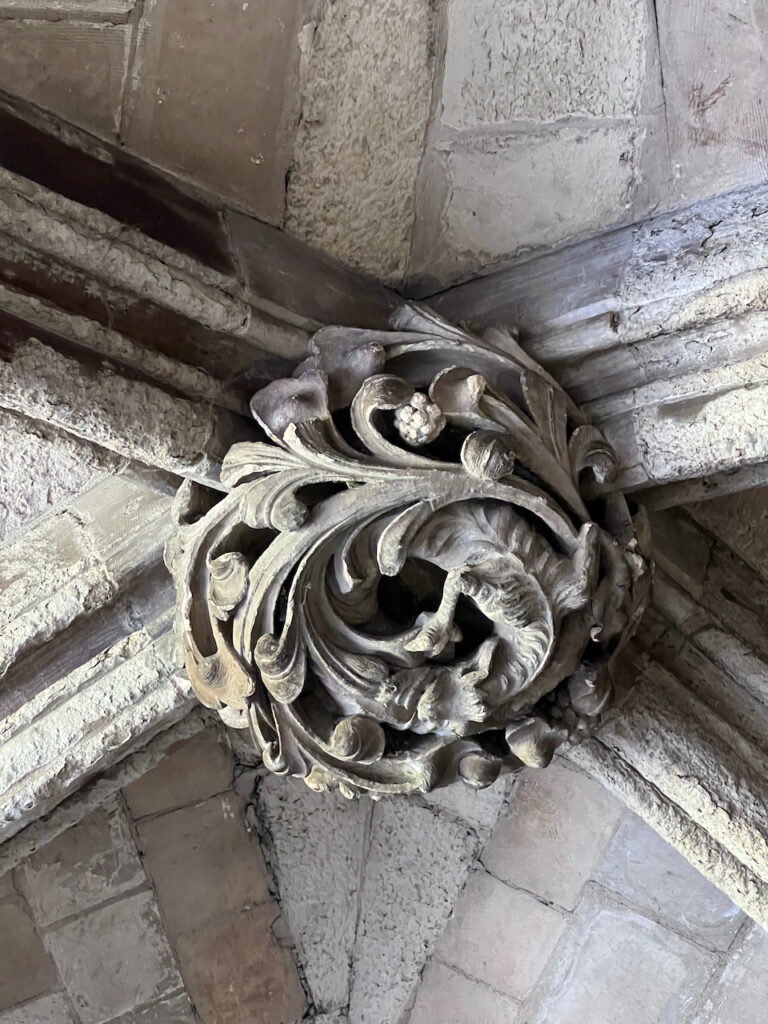 And, lastly, here are some of the larger contexts for the details that I posted at the beginning.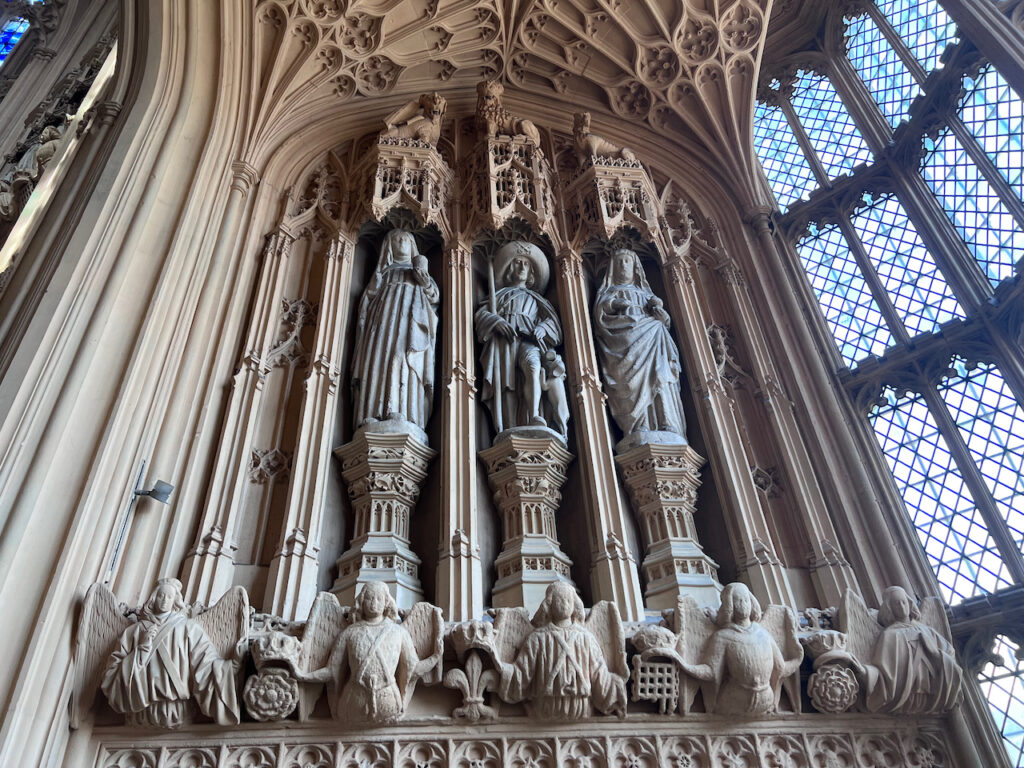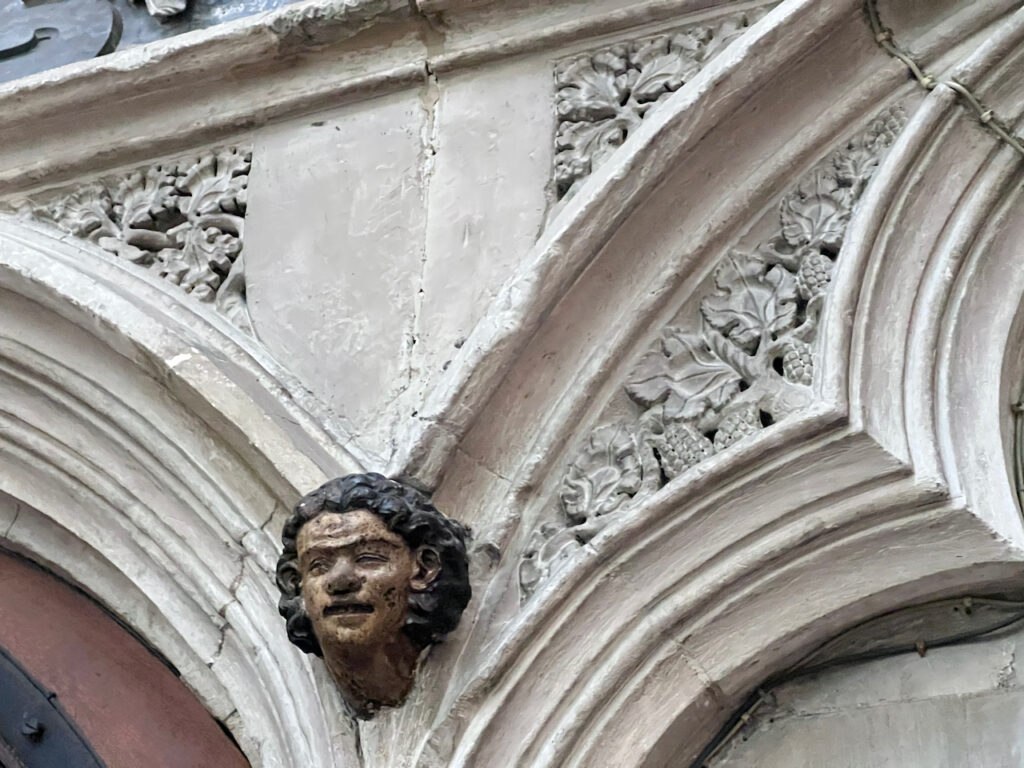 So, then, I walked outside and saw these leaves on the ground with their curviness, and I can totally see how the ancient carvers were inspired by their exaggerated undulations.